Sat, 20 Sep 2008
Codecon 2008.
Well, its another Codecon and this year we're on the coast at Coledale, just north of Wollongong. On one side we have the beach: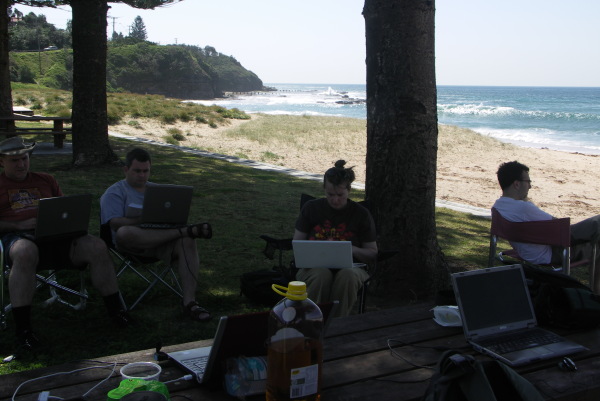 and on the other side we have some pretty impressive mountains.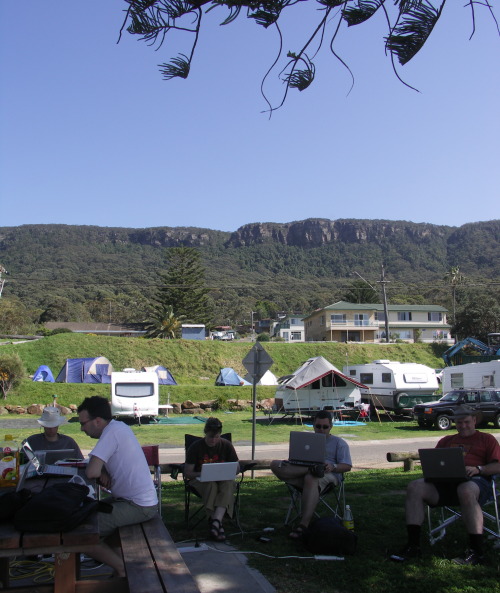 This year we have internet connectivity thanks to being within mobile phone range and Silvia sharing her broadband wifi. The funny thing was Silvia and John having a Skype conference call at 8am with a potential client in Hawaii.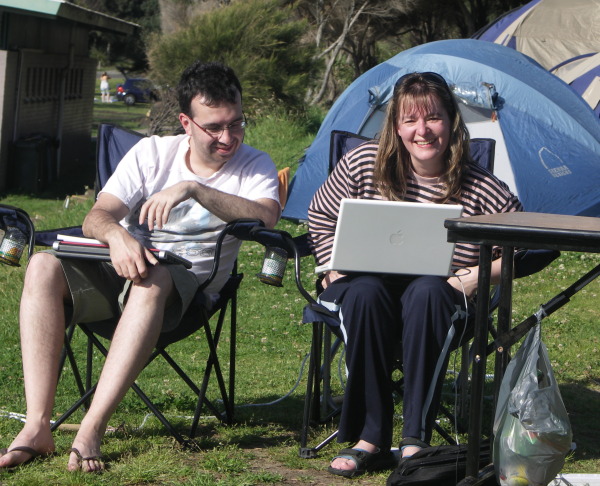 As always, thanks to Peter Miller. for organising it.
Posted at: 11:10 | Category: | Permalink