Sun, 09 Oct 2011
Michael Man Ho Mak RIP.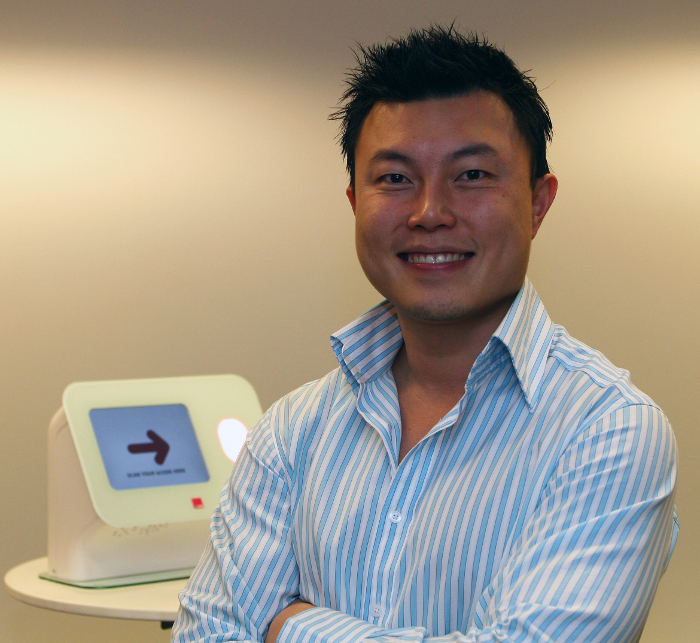 On the same day that the computing world lost Steve Jobs, the company I work for lost its own star, founder and CEO of bCODE, Michael Mak.
I remember meeting Michael in late 2005 when I first came to interview for a job with bCODE. Michael impressed me immediately with his keen intelligence and his easy going personality. As I worked with him over the years, my respect grew. I came to trust him and the rest of the management team far more than I had ever trusted any other employer. I always felt that Michael saw the employees as an important part of the company and he wouldn't do anything to further the company at the expense of the employees. This was even true when he had to retrench a third of the workforce after the global financial crisis of 2008. I saw first hand how much distress this caused him and our COO.
When Michael moved the business side of the enterprise to the US, he would still make regular trips back to visit the Sydney office. During these visits three or four of us would go out to lunch and he would regale us with tales of people he met and deals that he was working on. These were exciting times and Michael was a great motivator.
The things I will remember about Michael was his enthusiasm, his integrity, his leadership and just being a great all round guy.
My condolences to his family and his girlfriend Emily. No one will miss Michael as much as them.
Michael was 37 years old.
Posted at: 12:07 | Category: | Permalink